Information, advice, and updates to keep you and your family safe while helping you get through it.
THE LATEST VIDEO UPDATES FROM DR. G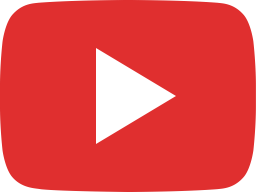 @abc13houston : Why You Should Act Like You Are High Risk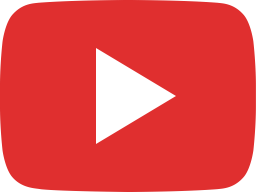 Are You Tired Of COVID and Ready For Life To Go Back To Normal?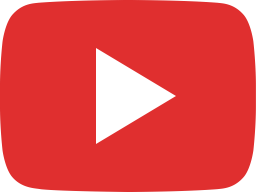 Need to get OUT of the house?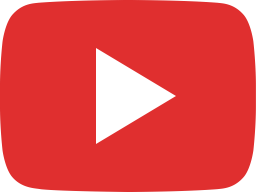 ABC 13 Action News @abc13houston Should I Go To My Scheduled Doctor's Visit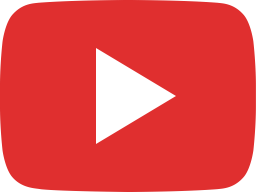 abc13houston news. Can You get COVID-19 From Mosquitoes & Other questions.

To prevent the spread of misinformation please visit the World Health Organization and Centers for Disease Control & Prevention websites to receive the most up to date and accurate information concerning the Coronavirus pandemic. Links provided below.

Brooke Goldner, M.D.
What is Coronavirus?

Large family of viruses that can infect people or animals, and rarely spread from animals to people. COVID-19 is a Coronavirus believed to have infected people from animals like SARS (Severe acute respiratory syndrome) did previously.

What is a Pandemic?

An epidemic indicates the sudden increase in a disease but can be just one area or country. A pandemic is declared when a new disease for which people do not have immunity spreads around the world rapidly.

COVID-19 is now a pandemic since it has spread to more than 50 countries and has no known vaccine or medical treatment or immunity.

What are the Symptoms?

Most commonly cough, fever, severe cases difficulty breathing.

Although it's possible for it to mimic other flu symptoms as well, and not everyone will have all 3 symptoms listed above.

Other common symptoms that have been reported as of April 4, are extreme fatigue, conjunctivitis (pink eyes), sore throat, headache, chills, lack of appetite, and loose stool.

As of April 27, the CDC added chills, chills with shaking, and a sudden loss of the sense of taste or smell.

Breathing difficulty, or chest pain with breathing is an urgent medical issue and you should call your doctor or emergency room right away for instructions for receiving treatment.

What is the treatment?

No cure or vaccine or specific antiviral med yet. Breathing support in hospitals for people with respiratory complications.

Otherwise treat the symptoms: rest, drink water, nourish yourself, and stay quarantined from others (see list below).

It is not recommended to use ibuprofen for fever reduction at the current time, since it can suppress immune function. For high fevers acetaminophen is a better choice, although you should contact your doctor for specific recommendations for your treatment. Your doctor may recommend you let the fever run its course unless it is elevated to unsafe levels.
IF YOU FEEL SICK:
If you are sick then stay home unless you need medical care
If you need medical care, call your doctor or emergency room first, do not go right to the clinic or office.
Find out if your doctor does telemedicine. I exclusively do telemedicine and some primary care doctors may have this available to you as well.
Separate yourself from other people in the in home , mask when around people.
Newest update says it is ok to be around animals when you are infected, although there has been recent news that cats can be infected by humans so I would limit contact with animals in the home while you are sick.
IF YOU ARE ASYMPTOMATIC:
Avoid close contact with people who are sick
Avoid touching face - nose eyes
Avoid touching doorknobs your hands, or if you must touch one, wash hands or use hand sanitizer afterwards.
Cover cough or sneeze with tissue and put in lined trash can then wash hands soap and water. No tissue – cough or sneeze directly into elbow and wash hands as soon as possible.
Disinfect common surfaces high-touch areas daily
Wash hands often with soap and water for at least 20 second after bathroom, before eating, after blowing your nose or coughing or sneezing, after coming home from a public place
Stay home – use food delivery or medicine delivery when possible. Limit outings for necessary things.
Stay away from places that will have 10 or more people in the same space. Again, STAY home whenever possible.
Ask your church, temple or synagogue if they have online services
** We now know the virus can live in the air and surfaces for a very long time.

If you MUST go out for food, use a mask if you have one, or a bandana or a homemade mask, as well as goggles or glasses, and gloves.
Disinfect bags and boxes before bringing things into the house.
Dispose of gloves and wash your hands immediately. Then put clothes in the washing machine if you have one, or a plastic laundry bag, and shower.
SOCIAL DISTANCING requires you avoid all in-person contact with people who did not live with you. Do NOT have people over your house or go to house parties. Asymptomatic people are now the primary source of disease transmission.
STEP 3: IMPROVE YOUR IMMUNE SYSTEM TO RESIST INFECTION AND HEAL FASTER
Learn How to Eat To Heal & Boost Your Immune Health
Eat immune boosting foods
Leafy greens and cruciferous veggies
Flax and chia seeds to improve cellular function and immune response
Drink a lot of water
Get all 3 done at the same time with green smoothies - free recipes at smoothieshred.com
If you have autoimmune disease or chronic illnesses I strongly recommend rapid recovery mode!
FREE RECIPES at SmoothieShred.com
Avoid inflammatory foods
Not the time to dive into junk food!
Avoid oily foods, meats and dairy, stick with lots of veggies and fruits!
Also, exercise and self care are important for stress reduction to improve immune function.